This particular handle is among the fraudulent set of fraudulent online vendors on IG that discourage prospective clients from patronizing the legit ones. What most of them do is to start cooking excuses after receiving payment for goods and services, and further infuriating the unsuspecting customers by not delivering what was ordered and not making any refund either.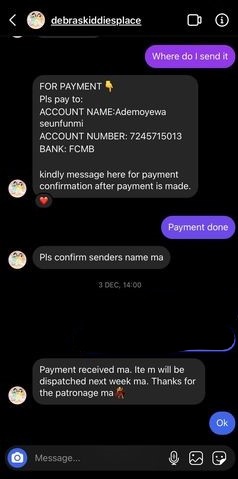 Debraskiddiesplace took money since last year December from an anonymous customer after an order of a pair of sandals was made. She brought up an excuse for the sandals not arriving in the country to not meet up the previous delivery dates. She then offered to do the refund of the fee, which she has not made to date. Instead, she kept stalling!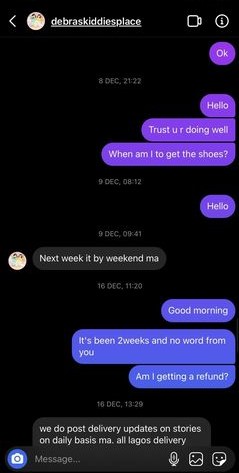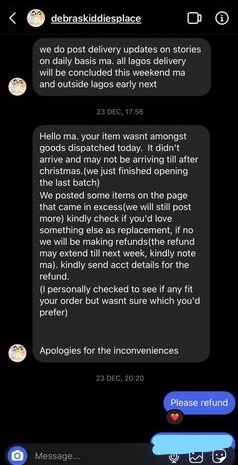 She kept posting and posting. She has currently banned the anonymous customer from making comments on her posts and stopped replying to DMs. Very fraudulent behavior and unfair attitude!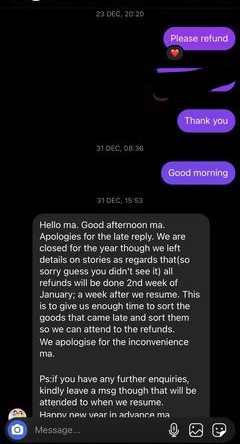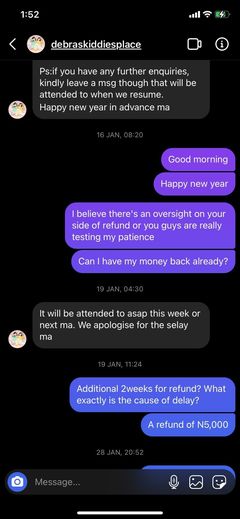 Account details: Ademoyewa Seunfunmi – FCMB – 7245715013
IG: @ debraskiddiesplace
Phone: 09010760774
The sham store claims to be an online children's boutique featuring the latest trends and couture clothing. Please avoid the account.