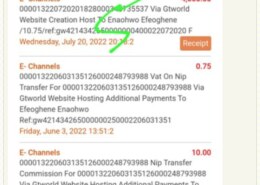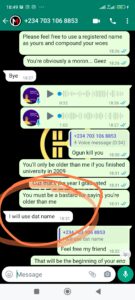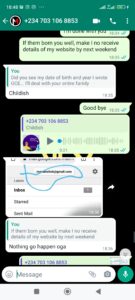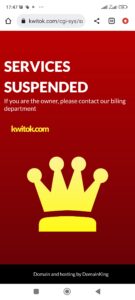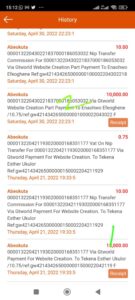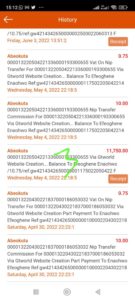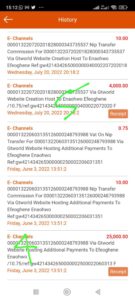 Back in April, I came across a guy on Nairaland who goes by the name Enaohwo Efeoghene and claimed to be a website designer.
I had actually been searching for a designer to help with my small crypto business so at least I could take it to the next level gradually.
This guy advertised that he creates for N35,000 and I contacted him, since I was on budget and waht i needed was just a simple website to promote the business.
The site creation started on a very slow note. What he said would be ready in 3 days took close to 30 days. I being the patient type, didnt bother as long as the site comes to life.
He eventually delivered a very dull website, but i didnt mind since the budget was low and all i needed at the time was something to give the business a better look.
Fast forward to 3 weeks later, the site suddenly went offline, with the host saying IT WAS SUSPENDED.
THIS guy started giving all sorts of stories, even though i suspected he only bought a cheap host. after weeks of failed promises, I had to pay him another n25,000 to buy a new host, which he claimed he was going to buy from blueHost.
He got the host and the site came back online.
Then on July 20th, the site suddenly went offline again, Just a day after I ran a promotion, which of course caused some traffic on the site.
Now this guy claimed it was someone trying to hack the site and not traffic. Then I tried to log into the host with the login details he provided, next thing I saw was the password had been changed. and not only that he used a rather cheaper Nigerian host
He eventually billed me N5500 to restore it that night, which after so much dragging I decieded to pay N4000 so as not to interfere i the running of my business
It is 5 days now and I have not heard from the guy.
In fact, it was after I searched for his name Enaohwo Efeoghene on Nairaland that I came across an old profile he used and many people calling him out for scamming them.