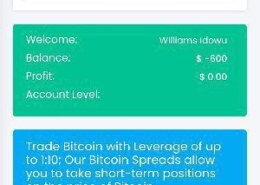 The site htt:// epiccoinstrading.com is a scam site showing fake trading and collecting clients Bitcoin with fake website. I was a victim and a friend who introduced me to was hit.
Their phone number is detailed below
+1 (916) 435-7952 …Account manager
+19259574514…..@David_Nelson01 on Telegram. They both doing scam job together reaping people off.  I advices everyone to stay away from these fake website when it comes Bitcoin trading .
They're Scam !!!