Lurking thieves like @globa_world_usheri and @globa_world_usherin on Instagram make the job space on social media a creepy place.
Checking those pages out, there are a lot of pictures and with many comments appreciating the good work done; which happens to be one of the tricks used to deceive people. Apparently, the pictures were stolen and the fake engagements were from their other accounts. Very desperate thieves.
This particular account goes after young ladies by promising them ushering jobs while demanding N3,000 as a registration fee. After collecting the money, the scammer will lie about the event being canceled or postponed and that they will call the ushers up when another event pops up. Only for the scammers to stop responding to messages on both Instagram and Whatsapp.
They have been doing that for a long time. They even go to the extent of commenting under the pictures of ladies and asking them to send messages if they can do ushering services.
Check the pictures below to see how an anonymous user was scammed: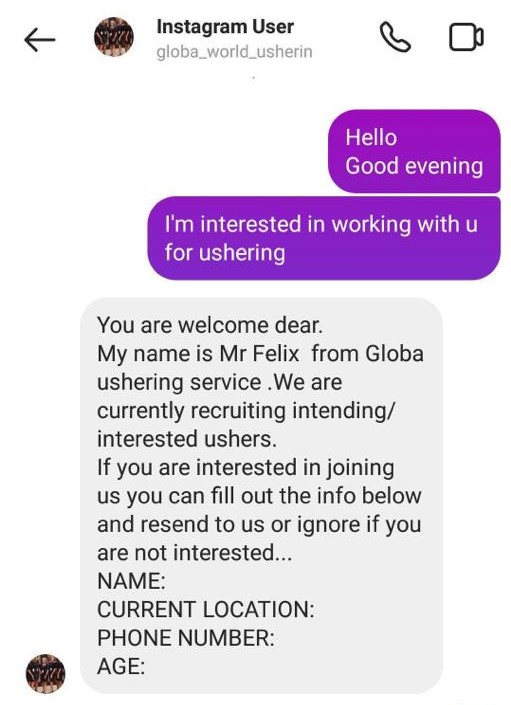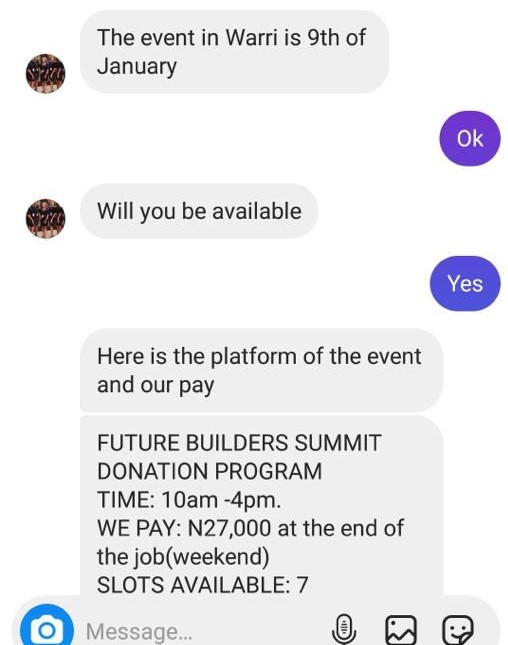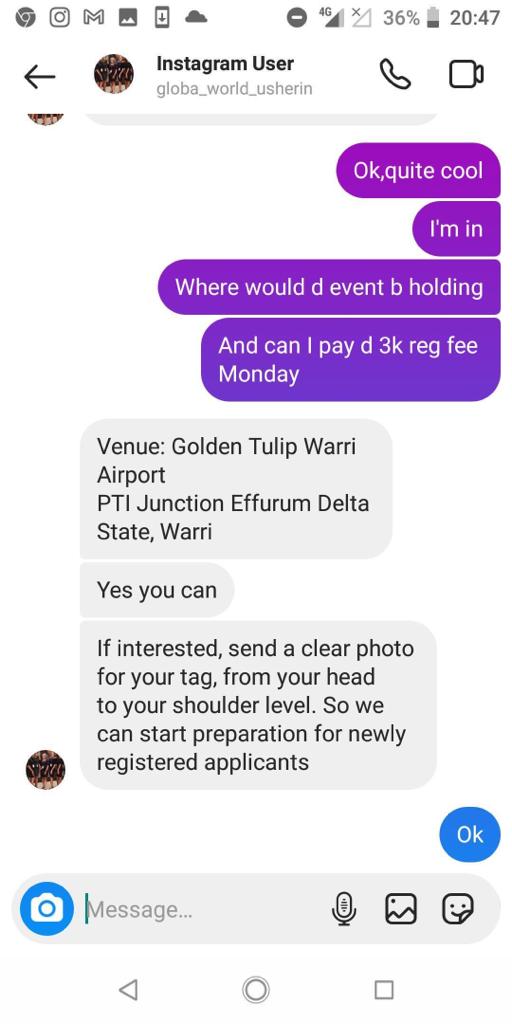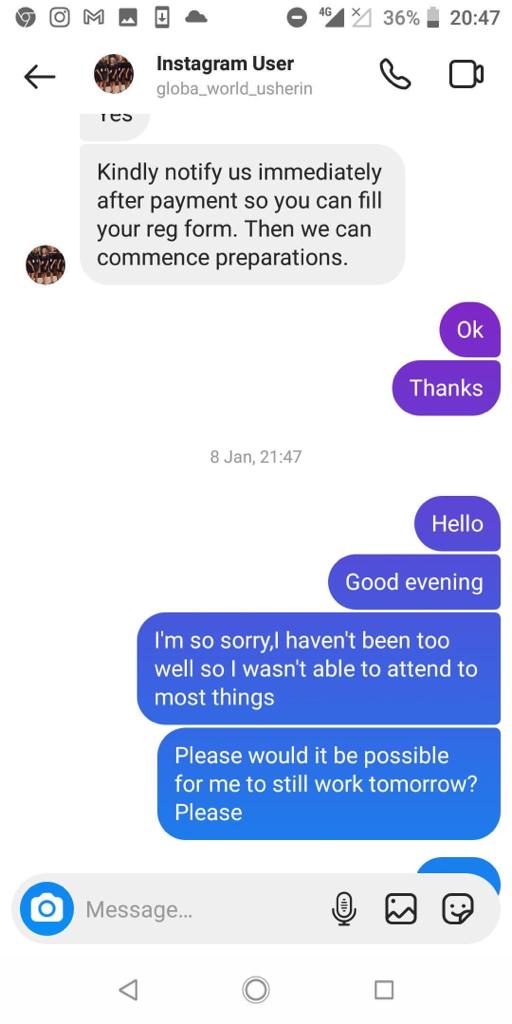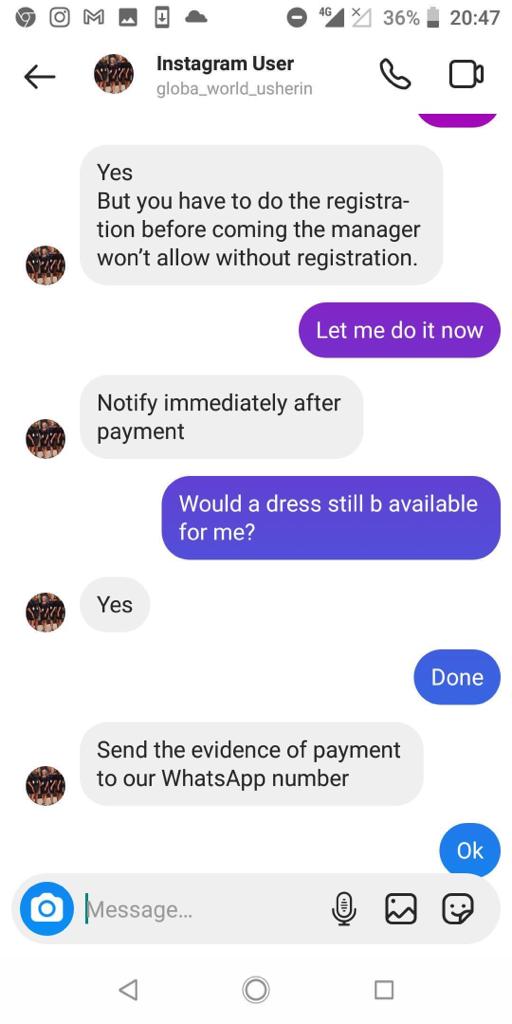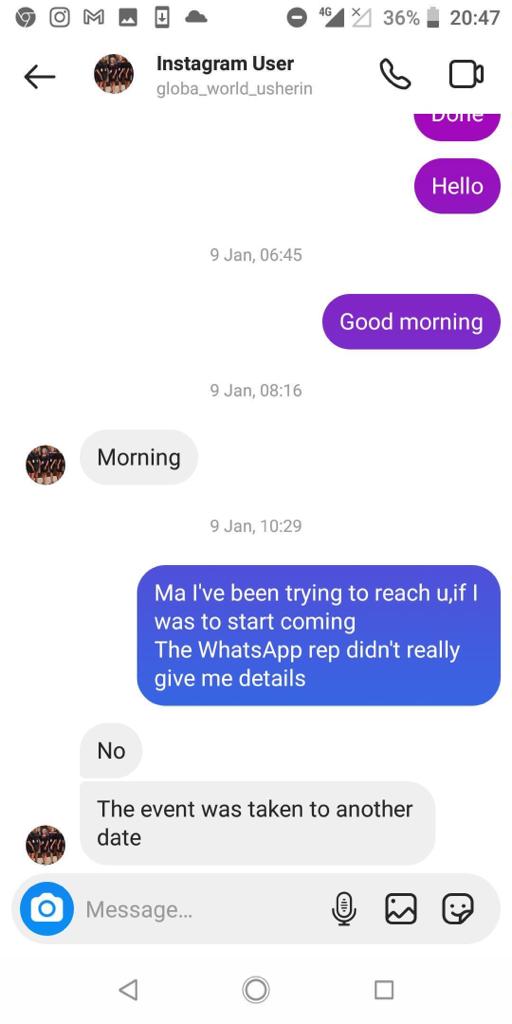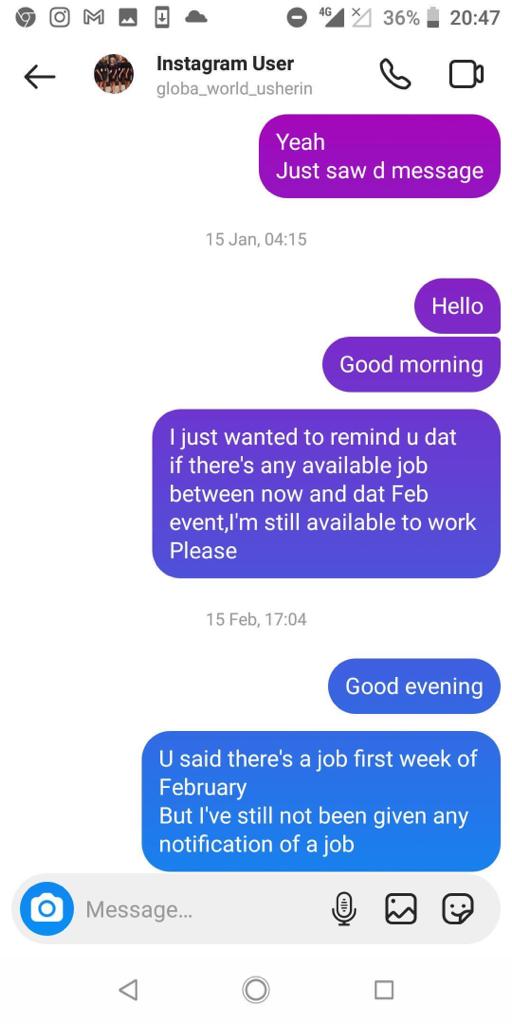 Ignore, block, and report the Instagram accounts below.
Instagram: @globa_world_usheri
@globa_world_usherin