Blessing Ojumah took an order from October 2020 which she promised to deliver in two weeks and failed to deliver to date. All she gave the customer in return were failed promises, silly excuses, and delivery dates she never met.
This ordeal started when an anonymous IG user sent a DM to Blessing after seeing her ad for human hairs closures, frontals, and full lace. They got talking and order of N300K was made, assuring the customer that the items will get to them in 2 weeks after payment( it starts counting after payment). Since receiving the payment, she resorted to bringing several excuses and lies when an update on the delivery of the items(frontals) is asked for.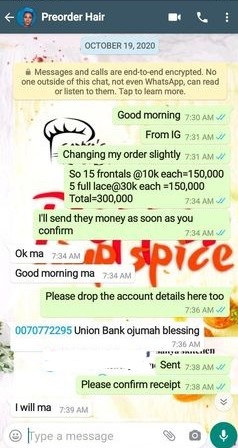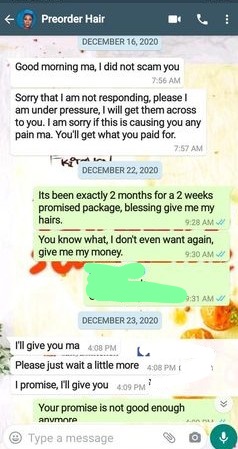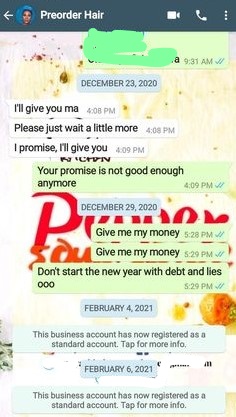 Right after the customer made the payment, a lady reached out to her and mentioned that Blessing is a scam, that she should not buy from her. Since she already made the payment, it was late. She requested a refund regardless, and Blessing responded by showing proofs of refund to the lady she regarded as a disgruntled customer and even made a video call with the anonymous user to show how genuine she was. Plus she had not even changed her handle so many times, there was a short-term calm after this.
And by November, Blessing sent part of the order(full laces), saying the rest will arrive in less than a week. It has been lies and excuses since then. See more screenshots below: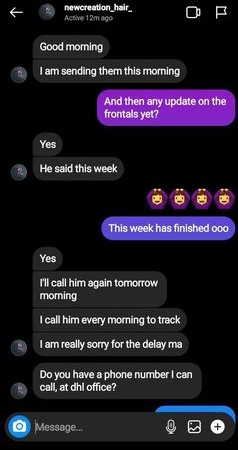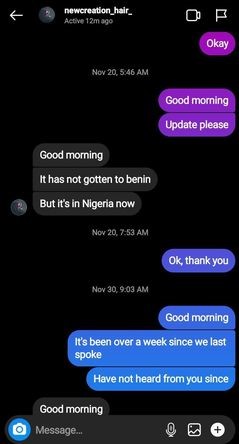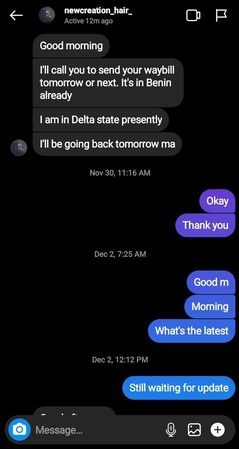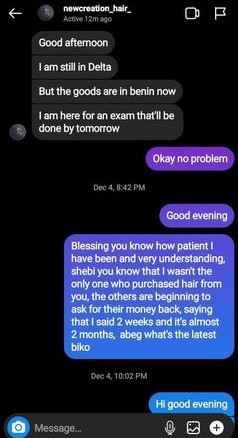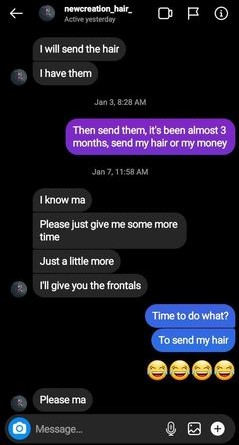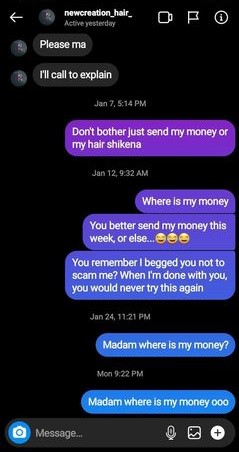 Account details: Ojumah Blessing – 0070772295 – Union Bank
IG: @newcreation_hair_
Phone: 08182452383, 08119010077,
It is July already, no payment nor refund has been made.  Avoid scamming vendors like Blessing.