A business friend of Shegun Julius (the late Sunny Julius's son) began as a partner in 2017 with N5 million naira, which he promptly delivered, and both parties agreed on a 50/50 profit split. Shegun Julius was the one who found funding for the project and was always the one to pay for it (100 percent).
Shegun Julius later approached his business associate in January 2018, claiming that there were some projects at the Nigerian Port Authority, Tax Revenue Office, and NNPC that his business associate had fully funded, including logistics, without Shegun's financial contribution, but he always lied to his partner, claiming that money was still on hold with these entities and that they hadn't paid yet.
So Shegun's partner later told his uncle about Segun's story and pleaded if the partner's uncle could help them get the money out of NPA, Tax Office, and NNPC, and Shegun's partner invited Segun to his uncle's house in Maryland, Lagos in November 2019 to discuss how we could get the money out, which his business associate uncle did make calls to the NNPC MD and other people at NPA and response was to bring our invoices and the money would be processed for payment within a week.
The second thing Shegun Julius' business partner learned was that after two days, Shegun informed his business partner that he needed to leave for Sao Tome in an emergency and would return in a week.
After a week, this business colleague received word that Shegun was in the United Kingdom, unable to return home because of the Covid 19, and that was the last time he heard from him. Shegun Julius has been silent since 2020, and his business partner has been unable to locate him.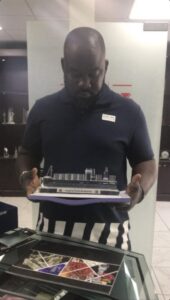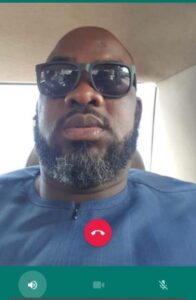 Shegun also seized the following three items from his business associate:
1. Shegun Julius lied to his business partner about being able to help him obtain a land allocation in Abuja, and he received $40,000 and #3.5 million for six plots of land, but he never provided him with the land papers. He continued repeating that the land had not been approved since 2018.
2. Two unregistered Toyota Camrys (muscle models 2010/2011)
The two cars were left in Shegun's possession when a business associate planned to transfer to Nigeria at some point, and they have never been discovered.
According to Shegun, the individual who parked the two automobiles in his yard was detained by the police after money from the kidnappers was tracked through his account.
The business partner has begged Shegun several times to inform him of the IPO or the police station in charge of the case so that he may go there to clear his automobiles because he has all of the paperwork, but all of his attempts have failed.
3. Before they launched the partnership firm, Shegun told his business partner that he knows certain agents that do Solomon Island investment by citizenship and that registration, lawyer, and paperwork cost $5,000. They haven't heard anything since the business partner sent Shegun $5,000 on behalf of his brother.
In a nutshell, Shegun owes N21,050,000 naira, USD311,326.37, and two unregistered Toyota Camry (2010/2011 muscle) to his business colleague.