They recently defrauded an anonymous user, by taking her money and making no delivery at the promised date. Instead, the handler asked for more money in order for them to deliver her order.
It was after the anonymous user made a request for crates of eggs and chickens, that the scammers informed her that there was a delivery heading to Lagos the next day.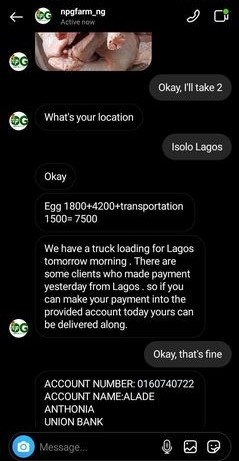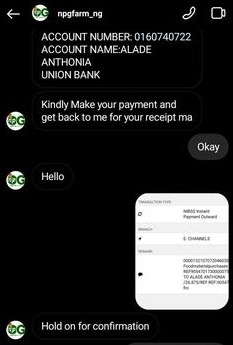 So that once she makes her payment, her products would be added to the delivery. On getting the payment, the scammers came up with an excuse for not making the delivery by telling the customer to top up her order to N20k worth of goods, as their management doesn't allow delivery for a low amount of goods.
When quizzed about the new policy, the scammer claimed to be a new sales rep of the sham company.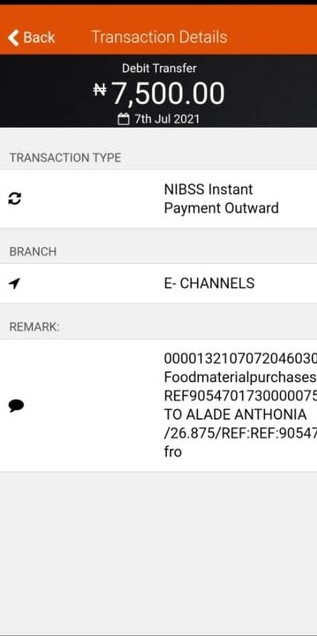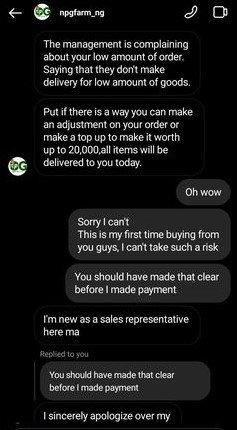 As if that was not enough, they even tried to rip money off her by telling her to make more orders and be a distributor in her location, when she requested her refund.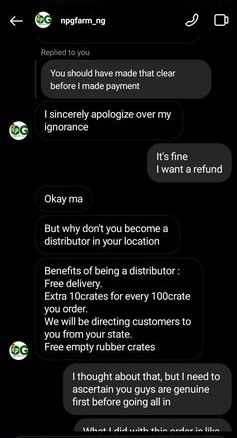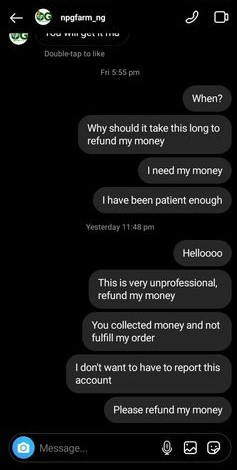 Please stop any transaction you have with these relentless scammers, NPG FARMS. Their huge followership was bought and they also keep hiding comments from people who call them out on their fraudulent activities on their IG Page. Be careful!
Below are the details of the scammer:
Website: npgfarmshop.com
IG: @npgfarm_ng
Phone: 07014930076
Bank: Alade Anthonia – Union Bank – 0160740722
They hide under the guise of dealing with the supply and delivery of farm produce like fresh eggs, day-old broilers, frozen chicken, bags of rice, fresh vegetables, and agro-allied products. The owners of that account have scammed a number of unsuspecting people on Instagram.